Since rock shoe master Heinz Mariacher took over designing SCARPA's climbing line a little over three years ago, the brand has pulled down nine Editor's Choice awards or five-star reviews for seven of its Mariacher-designed shoes.
Add another to the list: SCARPA's new Instinct, a downturned performance all-arounder,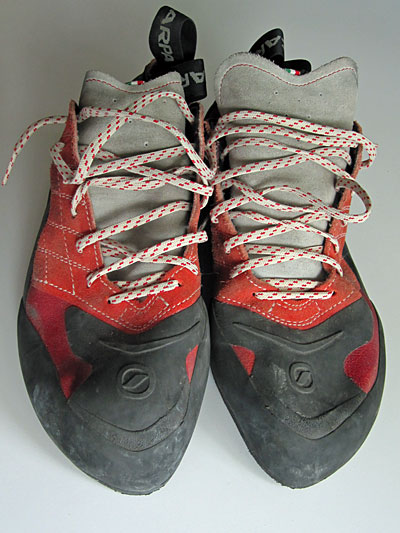 this week earned an Editor's Choice Award from Climbing Magazine.
The Instinct is one of a few variations on Mariacher"s progressive designs that use what he calls active-tensioned rands. Basically, the idea is that the rands are designed in concert with the intended uses of a given rock shoe, so that they not only give the shoe structure (it looks like there's a foot in the shoe even when there's not), but they store and re-release energy in ways that support the moves you make when climbing. Think about the way a ski snaps back to its original shape when flexed.
So, pick up the current issue of Climbing (which contains the mag's annual rock shoe guide) and check it out. SCARPA's psyched to have won in the face of some very worthy competition.
And the climbing mags aren't the only to pick up on the Instinct. Western-CO-based Splitterchoss recently posted this review of the Instinct.